Ventura Sex Crimes Attorney
Providing Top-Quality Legal Service in Santa Barbara
Your sex crime charge needs to be taken seriously. If you're convicted, you could be facing jail or prison time and/or fines. In addition to the criminal penalties, you could also be required to register as a sex offender, an obligation you may be required to fulfill for the rest of your life. As you can imagine, the consequences of being found guilty of a sex crime are far-reaching. Your relationships, reputation, and career could be on the line. Because a conviction can have profound ramifications, it's crucial to retain the services of a lawyer who will fight aggressively on your behalf and will be committed to working toward a favorable outcome for you.
If you were arrested for a sex crime, contact our Ventura criminal defense lawyer at the Law Office of Christopher P. Welch right now! We're available 24/7.
Why Work with Attorney Welch?
Mr. Welch handles sex crime charges with integrity and privacy, applying his decade of experience working in the legal field to the defense of his clients. He is widely recognized for his skill, having earned a top rating from Avvo and successfully defended many clients.
Get a free case evaluation by calling (805) 467-6542!
Defense for Rape & Statutory Rape Charges
Rape refers to non-consensual sexual intercourse by means of force or threat of violence. It's also an offense to have sex with a person who is unconscious or who has not given their consent.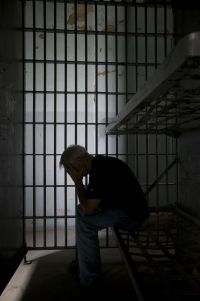 Statutory rape refers to sexual intercourse with a person who is under 18 years of age. Often, this type of conduct is consensual – both parties are willing participants. However, it is still illegal because one person was not legally old enough to make this type of consent.
If you have been accused of rape or statutory rape in Ventura, you will need a defense attorney on your side who can:
Adhere to the special evidential rules that apply to cases of this nature
Fully present your side of the story, despite the complex restrictions that apply to these types of cases
Effectively read the judge and/or jury and communicate in a way that avoids prejudices that may exist
Defense for Child Molestation and Child Pornography
Child molestation refers to lewd acts committed with a child. The social stigma associated with child molestation can make it difficult to fight charges of this nature, but Mr. Welch has successfully defeated allegations of this kind on several occasions.
Child pornography refers to the possession, production, advertisement, development, duplication, and/or exchange of pornographic films and pictures of anyone under 18 years of age. To catch offenders, California and federal law enforcement officers often conduct sting operations.
Possible defenses to child pornography allegations include:
Child pornography was accessed or distributed accidentally
Law enforcement officers overstepped their boundaries and/or violated search and seizure laws
Constitutional protections against entrapment
Mistaken identity
Relentless in Our Fight to Protect Your Rights and Freedoms
Whether you are facing rape charges or child sexual offense charges, the Law Office of Christopher P. Welch can be contacted for help. During your free case evaluation with our Ventura sex crime defense lawyer, you can learn more about the possible methods of defense for your case.
Call our firm today at (805) 467-6542 or submit an online contact form!
The Stories that Matter
See What Our Previous Clients Have to Say
"Mr. Welch took care of all my worries and concerns while clearing my name through all the false accusations. I was more than happy with the outcome we were awarded"

- James D.

"Mr. Welch communicated with us every step of the way, making us feel comfortable in his capable hands going through the worst situations our family has faced. We are forever grateful for his help, and can not recommend him enough. If you or a loved one are"

- Lynette D.

"As an Attorney, he went above and beyond the call of duty to meet my legal needs. I recommend Mr. Welch for any legal counsel 100%. Chris will always reply to your messages or any questions right away and is very courteous and personable!"

- Janet O.